I hope you're doing well and having a great day!
You are currently on a page that is by invite only. If you are reading this, it means you are one of the select few that I have selected for a special opportunity.
This is an invitation to be one of the Core Members and get in on the ground floor.
Many Coaches today struggle with the same issues.
they work alone and do not have the support of a like minded community
they struggle to find enough clients for their services
the technology to effectively build their online presence is a real challenge
they are locked into a single source of income
for the upcoming launch of Become an Akashic Records Guide starting on July 12, 2021.
Founding Members have an important position because you're helping to:
anchor the energy of this course
get an early head-start and begin working with your guides
receive support from our community
As a Founding Member, this is also what you'll get:
Save 20% off the entire course and have access to three different kinds of payment plan
Receive a FREE Become an Akashic Records Guide Journal for channeling and receiving messages for the 13 weeks of the course (goes out in the beginning of June)
FREE access to the May, June and July Masterclasses.  Wondering what these Masterclasses are?  Here's the list below:

May 26

 

– Merkaba & Lightbody Activation Masterclass
June 30

 

– Creating Tools for Protection Masterclass
July  28

 

– Grounding, Protecting and Clearing Entities Masterclass

Immediate access to the Introduction Module of the course to give you a head start on what's coming up with the program
This incredible experience changed my life as a teacher and guide for the better.  I really LOVE getting to know each of you more intimately as well as supporting you on your journey to become an Akashic Records Guide and Reader.
One of our recent students, Nikki, had this to share about her experience:
"My experience with the class is totally, absolutely amazing. You are so kind, and hold space for all of us to learn, practice, and expand. It is totally life-changing for me. It is like an extra boost on spiritual growth, instead of taking 3 years, it takes only 12 weeks. 
I am very grateful to be a part of this class, and this community. I read a book about the Akashic Records before ("How to Read the Akashic Records" by Linda Howe) and tried to get into the Akashic Hall of Records with the directions and guidelines from the book. I wasn't sure if I was able to access it. 
By being in this class, it is incomparable. And I felt that I wouldn't be able to understand fully what the Akashic Records and Channelling are all about without going through your class. There is so much that I need to experience and learn, more than just simply trying it by myself from reading a book. I was surprised how well organized the course is. The PDFs, videos, content, slides, meditations are very well done and beautiful. It shows so much intention in this class. On top of that, you gave so much time to us. You went above and beyond the time schedules so that we could really understand things, and practice things. I super appreciate it. Everyone in the class is so amazing and expansive. It is such a miracle to see how we are all connected."
Friend, if you feel called to be on this sacred journey with me, here are your special offers below.
FULL Payment – $999 (save 20% = $199.80 in savings) which makes the 13-week course $799.20 – Register for this option
3-PAYMENT Option – $365/3 months (save 20% = $219.00 in savings) which makes the 13-weeks course $876.00 – Register for this option
6-PAYMENT Option – $190/6 months (save 20% = $228.00 in savings) which makes the 13-weeks course  $912.00 – Register for this option
Please note, this offer for the Founding Members is ONLY available for 5 days.  I will then open registration for everyone else at the regular price.
Please let me know if you have any questions. It's an honor to work with you and to help you on your path.  I look forward to connecting with you soon!
Hello and Welcome to the "Core Membership" page.
If you are here, it was by invitation only as this is not a public offering, but for a very special membership opportunity.
Many people in the Coaching/Consulting industry face the same issues. Getting their websites found and then generating enough sales.
To compound this, dealing with all of the technology to be able to provide services to their client base is a major hurdle for many of them also.

All the World except Australia can see this

An open communications platform that we can use to generate interest and then move prospects over to our other properties.
Website for Digital based Coaching/Training systems.

Focused on Health, Wealth, and Happiness, this is our site for delivering digital learning experiences. While we may offer a part of a product that also includes time with the product creator, the primary focus is on the digital delivery of prebuilt content.
Websites for One-to-One, or One-to-Many Coaching/Training systems.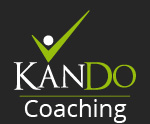 KanDo Coaching is our core platform for the delivery of personal based coaching and training systems. The Coach/Consult directly involved in the presentation of the material.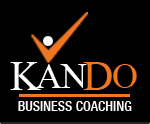 KanDo Business Coaching is our core platform for the delivery of business based coaching. Here we will offer One-On-One, One-To-Many, Training Webinars, and seminars. The Coach/Consult is directly involved in the presentation of the material.
Website to help Coaches/Consultants acquire skills, tools, and prebuilt systems for a successful practice.

Here we offer Coaches/Consultants tools and training materials to help them upskill and build their own businesses.